Landau Law Group
West Palm Beach Personal Injury Attorneys
West Palm Beach Personal Injury Lawyers
For injuries you sustained in an accident or incident that was not your fault, you have the legal right to pursue fair compensation from the at-fault party.
The West Palm Beach injury attorneys from the Landau Law Group can help you recover a settlement for your medical treatment, lost wages, pain and suffering, and other damages.
To learn more about how we can help you get justice for your injuries, contact Landau Law's personal injury attorneys in West Palm Beach, Florida at 866-703-4878.
Handling All Types of Personal Injury Cases in West Palm Beach, Florida
The West Palm Beach injury lawyers from the Landau Law Group provide compassionate legal representation for individuals who sustained injuries in an accident or incident caused by another party.
Although we handle all types of personal injury cases, these are some of the most common circumstances:
Dangerous drugs
Animal attacks
Whatever the circumstances of your injury may have been, we will fight aggressively to help you recover the compensation you need to obtain medical care and pay your bills and living expenses until you are back on your feet.
Our services include:
Investigating and documenting your case
Establishing fault and proving liability
Identifying and documenting your damages
Dealing with the at-fault party's insurance company
Negotiating to obtain a fair settlement in your case
If the insurance company refuses to resolve your case satisfactorily, we can file a lawsuit and make your case in court.
Injury Attorney West Palm Beach
The West Palm Beach injury attorneys at Landau Law provide a no-cost, no-obligation initial consultation and we do not collect any fees until you recover compensation for your injuries and damages. You can reach us any time of the day or night, seven days a week—including holidays.
Our West Palm Beach personal injury attorneys have established a reputation for providing aggressive, no-nonsense legal representation designed to get our clients every dollar they have coming for their personal injury case. We have a passion for justice, service, and results, and we are standing by to help you.
How a West Palm Beach Personal Injury Lawyer Will Assist You
When you trust the personal injury lawyers of the Landau Law Group to assist you with your case, you can rest assured that no one will fight harder to get you the compensation you deserve for your injuries and other damages.
We tailor our comprehensive legal services to meet your needs. Among the services we provide our clients are the following:
Investigating and documenting your case to establish fault and prove liability.
Handling every aspect of your case and communicating with all parties
Dealing with the insurance company, lawyers, and other related parties
Providing answers, proactive communication, and case updates
Getting you the resources that you need to get your life back on track
Throughout the legal process, we handle every aspect of your case, so you can focus on your health and recovery. We communicate with the insurance company, their lawyers, and all other parties so you do not have to worry about the details. We protect your legal rights and fight to get you the justice you deserve.
You only have a limited time to pursue legal action for your personal injury. If you fail to act by the deadline, you will lose the right to recover compensation for your damages.
Injury Lawyer West Palm Beach
If you suffered a personal injury, don't wait to contact the West Palm Beach personal injury lawyers at Landau Law. We offer free consultations and don't collect any fee until we make a recovery for you.
Contact us today to help ensure the protection of your rights.
Proving Fault for Your West Palm Beach Personal Injury Claim
To build the most persuasive case for you, we conduct a thorough investigation of your accident to determine who caused or contributed to your injuries.
To support your claim, we will utilize evidence and information that may include:
Police reports
Accident reports
Accident scene photos
Surveillance video footage
Safety records
Medical records
Income records
Once we establish fault for your accident and injuries, we will demonstrate these critical elements to prove liability for your damages.
Duty of care – the defendant had an obligation to act in a way that did not subject you to harm
Breach of duty – the defendant failed to uphold their duty and, through their actions or inactions, subjected you to harm
Causation – the defendant's actions led to the accident or incident that caused your injuries, making them liable for your damages
Damages – you have the right to pursue compensation for physical, emotional, and economic damages
Many personal injury cases require opinions from subject matter experts, including medical professionals, accident scene reconstructionists, economists, vocational professionals, etc. We will call on our extensive network of resources to ensure we present a well-supported case on your behalf.
Personal injury lawyers West Palm Beach, FL
If you have suffered a personal injury, contact the West Palm Beach, FL personal injury attorneys at Landau Law today for a free, no-cost consultation. We don't collect any fees until we make a recovery for you!
Determining Your Personal Injury Claim Value
To prove your economic and non-economic damages, we will provide documentation to support each aspect of your claim.
Depending on your injuries and the prognosis for your recovery, you may have grounds to pursue compensation for damages such as:
Emergency transport and treatment
Physician and surgeon services
Hospitalization and surgery
Medical imaging and testing
Medications and assistive devices
Rehabilitation and physical therapy
Lost income, benefits, and opportunities
Emotional trauma
Pain and suffering
Diminished quality of life
If you cannot return to work or if you require ongoing medical treatment and care, we will project the cost of these damages for inclusion in your claim.
If your injuries resulted in disability, disfigurement, or any permanent injury, you also have the right to compensation for those losses. To support your prognosis for recovery, compromised ability to work, or your need for ongoing medical care, we will again call on experts to provide opinions and testimony.
If you lost a loved one due to a personal injury, we can assist you with a wrongful death claim, including funeral and interment costs, lost support and companionship, and other damages related to your loss.
Free Case Review by a West Palm Beach Injury Lawyer
You do not have to face this situation alone. The personal injury lawyers of The Landau Law Group will stand up for you and fight for the compensation you deserve for your injuries.
To learn more about your options for pursuing legal action for your damages, speak with a personal injury attorney in West Palm Beach, FL today by calling Landau Law at 866-703-4878 to schedule your free, no-obligation consultation and case review.
With over 20 years of combined experience, The Landau Law Group has built its reputation as a service-oriented litigation firm. The Landau Law Group provides representation to both injured accident victims and medical providers in the collection of valid bills that have been improperly denied or reduced by insurance companies under the current Florida No-Fault Statute (also known as the PIP statute).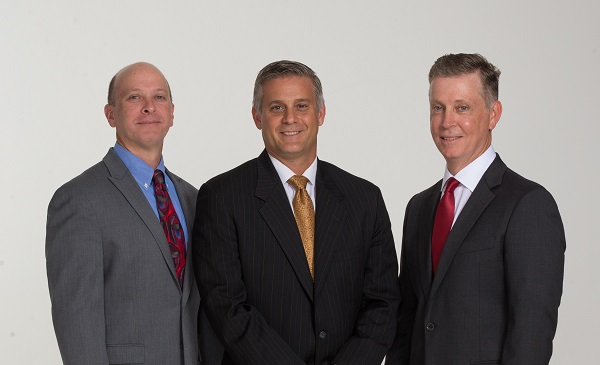 Florida Personal Injury Lawyer