Landau Law Group
LaBelle Personal Injury Lawyers
LaBelle Personal Injury Attorneys
When the actions of another party cause you to sustain injuries, you have the right to pursue justice and fair financial compensation for your damages.
A LaBelle personal injury lawyer at the Landau Law Group will fight for you and hold the at-fault party responsible for their actions. We protect your legal rights and fight to recover the compensation you deserve. You may be entitled to compensation for your lost income, emotional trauma, medical bills, and more.
Call 866-703-4878 today for a free case evaluation.
Let Us Handle Your LaBelle Personal Injury Case
The personal injury lawyers at the Landau Law Group help our LaBelle clients with all types of cases. Some examples of the cases we have handled in the past include:
Commercial trucking accidents
Pedestrian accidents
Motorcycle accidents
Dangerous drug injuries
Defective product injuries
Workplace injuries
Animal attacks and bites
Our legal team will investigate the facts of your case and accumulate the necessary evidence to demonstrate fault, prove liability, and calculate the value of your claim.
For most of our clients, we successfully resolve their claim through the at-fault party's insurance company. If we cannot successfully negotiate a fair settlement with the insurance company, however, we will not hesitate to file a civil action and fight for you in court.
Determining the Value of Your Personal Injury Claim
The party responsible for your injuries has liability for your economic and non-economic damages. You may successfully recover compensation for some or all of the following:
Medical treatment and care costs accrued to date
Income, benefits, and opportunities lost to date
Personal property damage
Direct and out-of-pocket costs
Physical pain and suffering
Psychological trauma
For those injuries that will require future treatment or ongoing care, and for those that affect your ability to work, you may have the right to recover the following:
Estimated cost of future medical treatment and care
Diminished quality of life
Estimated value of future lost wages and benefits
Diminished earning capacity
Disability, disfigurement, or permanent injury
We support your claim using medical records, wage and income statements, receipts, and other documents necessary to build a strong, persuasive case. We may also use the opinions or testimony of experts who are qualified in respective fields.
Establishing Liability for Your Personal Injury Claim
The first step in the process is establishing fault for your injuries and providing liability for your damages. Our legal team will investigate the details of your case and identify the parties who caused your accident or incident. Once we identify fault, we will demonstrate liability using the following legal elements:
Duty of Care
Our legal team will demonstrate that the at-fault party had a legal obligation (a duty) to act in a reasonable manner and thus protect you from exposure to unreasonable harm.
Breach of Duty
We will demonstrate how the at-fault party failed to uphold their obligation to you and, instead, acted with carelessness, recklessness, or negligence to expose you to harm.
Causation
To establish the at-fault party's liability for your damages, we will demonstrate how the at-fault party's breach of duty caused your accident or incident and the resulting injuries.
Actual Damages
Once we establish liability, the last step is demonstrating your actual damage. You may have the right to recover compensation for all your physical, emotional, and financial damages.
The Benefits of Working With a LaBelle Personal Injury Lawyer
When you trust a LaBelle personal injury lawyer from the Landau Law Group, you will have a powerful and compassionate legal advocate on your side.
We provide comprehensive legal representation and customize our strategies based on your needs and the details of your case. Some of our services include:
Investigating Your Case
Once you select the Landau Law Group to handle your LaBelle personal injury case, we put our resources to work for you. We investigate all aspects of your case and obtain evidence to substantiate your claim.
Demonstrating Liability
Using the information obtained through our investigation, we identify any parties who caused or contributed to your injuries. We document both fault and liability to ensure we build a strong, well-supported case on your behalf.
Proving Damages
Our legal team identifies all emotional, physical, and economic damages you incurred as a result of your accident. We obtain the evidence and documentation necessary to support your claim, to help ensure we recover the maximum possible compensation for your injuries.
Negotiating Compensation
We submit your claim and demand to the at-fault party's insurance company and push them to negotiate a fair settlement. Insurance companies may request a recorded statement or ask you to sign a liability release. Doing either of these things could compromise your legal rights. We act on your behalf to protect you from these tactics and others, such as undervaluing your damages.
We handle every detail of your case so that you can focus on your health and recovering from your injuries. We communicate with the insurance company and their lawyers on your behalf, to protect your legal rights. We fight tirelessly to get the best possible outcome in your case.
Free Legal Consultation for LaBelle Personal Injury Cases
The Florida statute of limitations restricts the time you have to file a claim and pursue legal action. Contact the Landau Law Group today, so we can protect your right to recover compensation for your damages.
The LaBelle personal injury attorneys of the Landau Law Group are ready to mobilize on your behalf. Our legal team will be by your side throughout the legal process. We let you relax, breathe deeply, and focus on the important task of getting well. Meanwhile, we will fight tirelessly to get you the settlement you deserve.
Take advantage of the free legal consultation we offer for LaBelle personal injury clients. Contact us today at 866-703-4878 to get started.
With over 20 years of combined experience, The Landau Law Group has built its reputation as a service-oriented litigation firm. The Landau Law Group provides representation to both injured accident victims and medical providers in the collection of valid bills that have been improperly denied or reduced by insurance companies under the current Florida No-Fault Statute (also known as the PIP statute).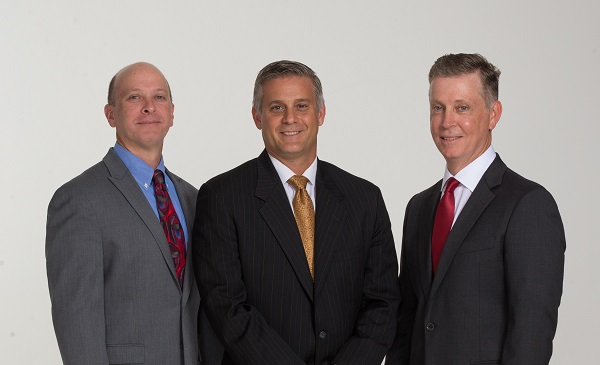 Florida Personal Injury Lawyer