Landau Law Group
Bonita Springs Personal Injury Lawyers
Bonita Springs Personal Injury Lawyer
If you sustained injuries in an accident or incident you did not cause, you have the right to compensation for your damages including medical bills, lost wages, and pain and suffering.
A personal injury lawyer in Bonita Springs can help you. The compassionate legal team at The Landau Law Group in Bonita Springs, Florida understands your situation. We can get you the resources you need and fight to recover the maximum compensation for your injuries.
Contact us today at 866-703-4878 to schedule a free consultation.
We handle every aspect of your Bonita Springs, FL injury case
The Landau Law Group assists our Bonita Springs clients with personal injury cases of all kinds, including:
Dog bites or animal attacks
Our legal firm handles every aspect of your case, leaving you free to relax and focus on getting better and putting your life back on track.
We protect your legal rights and deal with the insurance company on your behalf. We investigate your case thoroughly and document your damages. We also negotiate with the insurance company and their lawyers, pushing to resolve your case quickly and get you the compensation you need to cover your injuries.
Our mission is to be your compassionate advocate, working tirelessly to get you the compensation you deserve as quickly as possible.
How Working With a Bonita Springs Personal Injury Lawyer Benefits You
When you trust The Landau Law Group to represent you in your personal injury claim, you will have the benefit of our 20 years of experience. We help clients just like you every day, and we'll fight to get you the results you deserve.
Our services to you include:
Communicating & Providing Answers
Our team will answer all your questions and provide the information you need. We'll advise you of important developments in your case and keep you up-to-date on our progress. We're available by phone all day, every day — including holidays — so you relax and focus on your health and well-being.
Investigating & Supporting Your Claim
We get to work immediately, investigating your accident and obtaining evidence to support your claim. We'll use our findings to establish fault, prove liability, and determine the value of your claim. Building a strong, well-supported case provides us with a solid basis for recovering the maximum amount of compensation for you.
Handling Every Aspect of Your Case
From the beginning of your case to the final payout, we handle every aspect and detail of your case. Our legal team will communicate on your behalf and deal with the insurance company, other lawyers, and any other involved party. With these obligations off your shoulders, you're free to focus on healing and recovery.
Fighting for Justice & Fair Compensation
We believe that whoever caused your injuries should be held accountable for their negligence. We fight to get you justice, which includes fair financial compensation for your damages. No settlement can undo the damage you suffered. However, getting you the money you need to seek medical treatment and pay your bills will help you get your life back.
We will protect your legal rights and ensure that the insurance company deals with your claim in good faith. If they will not negotiate in good faith, we'll discuss your options and, if it makes sense, we can file a lawsuit to help you recover compensation.
You have a limited time to pursue legal action for a Bonita Springs personal injury. Contact the Landau Law Group as soon as possible to help protect your legal right to seek compensation: 866-703-4878.
Establishing Liability for Your Personal Injury Claim
The Landau Law Group legal team investigates the details of your case and documents each one thoroughly. Our investigation of your accident and injury will help us identify the party (or parties) who caused or contributed to your accident.
Once we establish fault, we'll prove liability by demonstrating how the at-fault party owed you a duty to protect you from harm. We'll document how the at-fault party failed to uphold that obligation and how through negligence, recklessness, or carelessness, caused your accident and injuries. That establishes liability for your damages.
To demonstrate fault and prove liability, we'll obtain evidence and information that may include:
Police reports
Accident reports
Photos of the accident scene
Surveillance video of the accident scene
Statements from witnesses
Accident scene reconstruction
Safety records
Medical records
Employment and wage records
We may consult experts in the medical, safety, vocational, or other fields to obtain opinions and testimony to support your case. Whatever we need to do to build a persuasive case on your behalf, we'll put our network of resources to work for you. Call us today for a free consultation: 866-703-4878.
Calculating the Value of Your Injury Claim
You may be understandably curious about the potential value of your personal injury claim. Our team calculates this value based on your actual damages, but it may involve some or all of the following:
Medical care and treatment costs incurred to date
Income and benefits lost to date
Personal property losses
Out-of-pocket expenses and direct costs
Emotional trauma
Pain and suffering
Diminished quality of life
We'll also include the value of your future losses, which may include:
Future medical care and treatment
Future income loss
Diminished earning capacity
Additionally, we'll include the value of any permanent impairment, damage, disfigurement, or disability you sustained.
To support your claim, we may also consult experts to support your damages. We may call on medical experts to give their opinions on your prognosis, vocational experts to testify about whether you are able to return to work, or lifecare experts to explain what your future care needs will be.
A Bonita Springs Personal Injury Lawyer Is Waiting to Help You
To see how a personal injury lawyer in Bonita Springs can help you, contact The Landau Law Group today. We'll fight for you and seek justice for your injuries. We are available 24 hours a day, 7 days a week. Call 866-703-4878 now.
With over 20 years of combined experience, The Landau Law Group has built its reputation as a service-oriented litigation firm. The Landau Law Group provides representation to both injured accident victims and medical providers in the collection of valid bills that have been improperly denied or reduced by insurance companies under the current Florida No-Fault Statute (also known as the PIP statute).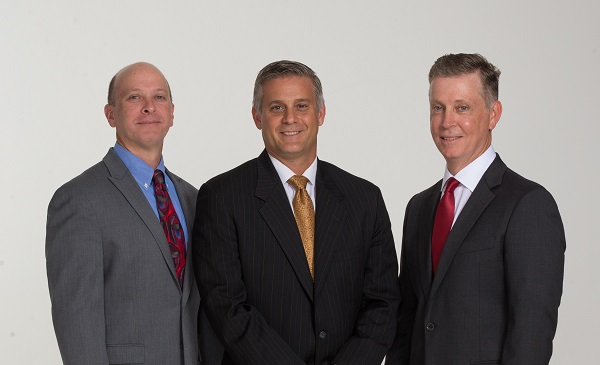 Florida Personal Injury Lawyer