Landau Law Group
Fort Lauderdale Personal Injury Lawyer
Personal Injury Attorney in Fort Lauderdale, FL
If you sustained injuries due to the actions of another party, you have the right to pursue compensation for your economic and non-economic damages. You may be entitled to a settlement that includes compensation for lost income, medical care, emotional trauma, property damage, and more.
The Fort Lauderdale personal injury attorneys at The Landau Law Group assist clients in Fort Lauderdale. We help you hold the at-fault party accountable and recover the compensation you deserve. For a free case evaluation, call us today at 866-703-4878.
We Handle Every Detail of Your Fort Lauderdale Personal Injury Case
At Landau Law, our Fort Lauderdale personal injury lawyers assist clients in recovering the compensation they deserve for their damages.
We know how difficult it can be when you struggle to obtain the treatment you need to recover from your injuries. If your injuries prevent you from working, your bills may pile up, causing even more stress.
We handle all types of personal injury Fort Lauderdale claims, including:
We investigate and document your case to identify the at-fault party and establish liability. We detail your actual damages and build the strongest, most persuasive claim possible.
In most cases, we negotiate a settlement with the at-fault party's insurance company. If necessary, however, we can pursue your case in civil court.
If you or a loved one is in need of a personal injury attorney in Fort Lauderdale, contact Landau Law today for a free consultation.
Proving Liability for Your Fort Lauderdale Personal Injury Claim
Using the information we obtain through our investigation of your Fort Lauderdale personal injury case, we determine who caused or contributed to your injuries.
Once we establish fault, we will prove liability by demonstrating that:
The at-fault party had a legal duty to act in a reasonable way to ensure that you were not unnecessarily subjected to harm.
The at-fault party failed to uphold this duty through negligence, carelessness, or wrongful actions, that subjected you to harm.
The at-fault party's wrongful actions caused your injuries, thereby indicating liability
To support this aspect of your case, we provide documentation that may include:
Police reports
Accident reports
Medical records
Photographic and video evidence
Photos of your injuries
Photos of property damage
Statements from witnesses
The evidence and support Fort Lauderdale personal injury attorneys use in your case will depend on the details of your accident and the at-fault party.
For example, in a dog bite case, we might obtain evidence of previous attacks. For a workplace accident, we might support your claim with a history of prior incidents or safety violations.
The second component of your personal injury Fort Lauderdale claim involves proving your actual damages.
Establishing the Value of a Personal Injury Claim in Fort Lauderdale, FL
To calculate the dollar value of your case, our legal team will identify your physical, emotional, and financial damages.
Although the value of your claim will vary based on the nature and extent of your damages, you may have grounds to recover compensation for:
Medical treatment and case to date
Lost income and benefits to date
Property damage
Pain and suffering
Direct and out-of-pocket expenses
Projected future medical treatment costs
Estimated future wage and benefit value
Diminished quality of life
Diminished earning capacity
A personal injury lawyer in Fort Lauderdale will also include the value of any permanent injuries you sustained as well as any disability or disfigurement.
We support this portion of your claim with medical bills, income information, expert opinions, and any other evidence necessary to document your damages.
If you lost a loved one due to a personal injury, contact us today to discuss filing a wrongful death claim.
How Our Personal Injury Lawyers in Fort Lauderdale Benefit You
The Landau Law Group's Fort Lauderdale personal injury lawyers and legal team understand what you need right now: comprehensive medical care and the resources necessary to recover and get back on your feet.
We will fight to negotiate a fair settlement as quickly as possible so that you can get your life back on track.
Our Fort Lauderdale personal injury lawyers provide comprehensive legal representation that we tailor to meet the unique needs and circumstances of your case. Our services include:
Investigating & Documenting Your Case
We use our network of resources to conduct a thorough investigation of the circumstances surrounding your accident or incident. We document all aspects of your claim thoroughly to help ensure we recover as much compensation as possible for your damages.
Establishing Fault & Proving Liability for Your Damages
We use the results of our investigation to identify the at-fault party and demonstrate their liability for your damages. We calculate the value of your claim and identify supporting information to help build that strongest possible case on your behalf.
Dealing With the Insurance Company
Lawyers submit your case to the insurance company and press them to engage in good faith negotiations. We will negotiate a fair settlement and communicate with all involved parties on your behalf. We protect you from any underhanded tactics the insurance company may use to minimize their liability, such as offering an undervalued settlement or asking you to sign a liability waiver.
Providing Exceptional Communication
Our legal team will be there for you throughout the legal process. We will answer questions, discuss options, and provide regular updates about the progress of your case.
You only have a limited time to pursue legal action for your personal injury case, due to the Florida statute of limitations. Unless you file a legal claim within the designated period, you lose your right to recover compensation for your injuries.
Contact the personal injury lawyers in Fort Lauderdale at Landau Law as soon as possible after you sustain an injury to help protect your right to pursue legal action.
Personal Injury Attorney Fort Lauderdale Florida
When you are in pain and struggling to get the treatment and resources you need, it is natural to feel fear, anger, and frustration. Fortunately, you do not have to deal with these challenges alone. A personal injury lawyer in Fort Lauderdale will help you navigate this complex area of the law.
For a free consultation and case review, call us now at 866-703-4878. We can answer your questions, tell you more about the process, and explain how a Fort Lauderdale personal injury lawyer from The Landau Law Group can help you recover the compensation you need and deserve.
With over 20 years of combined experience, The Landau Law Group has built its reputation as a service-oriented litigation firm. The Landau Law Group provides representation to both injured accident victims and medical providers in the collection of valid bills that have been improperly denied or reduced by insurance companies under the current Florida No-Fault Statute (also known as the PIP statute).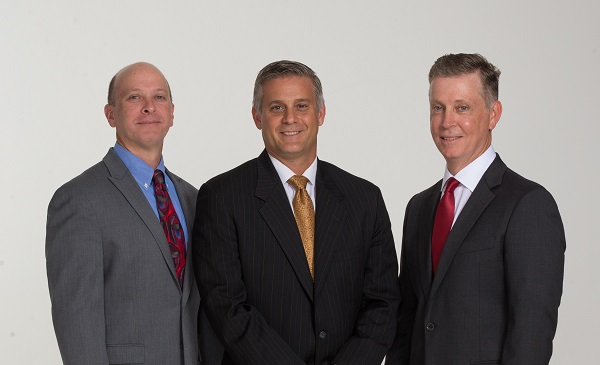 Florida Personal Injury Lawyer