Landau Law Group
Fort Pierce Personal Injury Lawyers
Fort Pierce Personal Injury Attorneys
If you were injured in an accident another party caused, you may be able to receive compensation. A Fort Pierce personal injury lawyer from the Landau Law Group can help you hold the at-fault party responsible and pursue a settlement for your damages. You may have the right to compensation for your medical treatment, lost income, emotional trauma, and related damages.
Contact our office today at 866-703-4878 for a no-cost case evaluation.
We Handle All Types of Fort Pierce Personal Injury Claims
The Landau Law Group assists clients in the pursuit of compensation for economic and non-economic damages. We accept all types of personal injury claims, including: 
Auto accidents
Truck crashes
Defective products
Slips and falls
Workplace injuries
Dog bites and animal attacks
When another party causes you harm, you have the right to recover compensation for your injuries and other damages. However, the burden falls to you to identify the party who harmed you, to demonstrate they have liability, and to prove the value of your damages.
The personal injury lawyers at the Landau Law Group understand this complex area of the law. We assist our Fort Pierce clients in making a strong case and recovering every dollar they deserve for their injuries.
How Our Fort Pierce Personal Injury Lawyers Assist You
Our legal team provides a full range of legal services for personal injury victims. We will be a compassionate advocate for you and fight to recover the compensation you deserve.
Our services to you include:
We Manage Every Aspect of Your Case
The Landau Law Group legal team handles every detail of your case, to ensure you can focus exclusively on your health and recovery. Free of the worry and stress which often accompanies a complex legal battle, you have the freedom to relax and work on getting your life back to normal.
We Communicate With All Parties
As a part of our full-service representation, we will handle all communication with the parties involved. We communicate on your behalf with the insurance company, their lawyers, and any other party involved in your case. We also communicate regularly with you, answering your questions and providing updates about your case.
We Investigate and Document Your Claim
We put our extensive network of resources to work immediately, investigating the circumstances of your injury and documenting your claim. We obtain information and evidence to build a well-supported claim, helping ensure we get you the compensation you need for your damages.
We Negotiate to Get You the Compensation You Deserve
Once we submit your claim to the insurance company, we will negotiate with the insurer and their attorneys to obtain a fair settlement offer. If the insurance company will not negotiate or make a reasonable offer to settle the matter, we can file a civil suit and, if necessary, take your personal injury case to court.
We Protect Your Legal Rights
Insurance companies use a variety of questionable tactics to avoid having to settle or reduce the amount of their liability. Our legal team protects your rights and ensures the insurance company deals in good faith.
Never accept any settlement offer, provide a formal statement, or sign any documents without first consulting a Fort Pierce personal injury lawyer from the Landau Law Group.
Throughout the legal process, we will be by your side, helping you get the resources you need. We fight tooth and nail to obtain the best possible outcome for you.
In Florida, the statute of limitations requires you file legal action within four years. If you fail to act before time runs out, you relinquish your right to seek compensation. Contact the Landau Law Group as soon as possible after you sustain an injury, to ensure your right to pursue the settlement you deserve: 866-703-4878.
Determining Your Personal Injury Claim's Value
The basis of personal injury law is, when another party's negligence, carelessness, or wrongful actions cause an injury, you have the right to recover the value of any losses you sustained.
To establish the value of your losses, our legal team will identify all damages you suffered as a result of your injury. Although your damages will depend on the specifics of your case, you may have the right to compensation for any of the following types of damages:
Medical care and treatment to date
Projected cost of future medical treatment
Lost wages and benefits
Projected value of future loss of income, benefits, and opportunities
Property damage
Pain and suffering
Emotional trauma
Lost enjoyment of life
Diminished earning capacity
To support the value of your claim, our legal team will obtain documentation and evidence which may include medical records, wage and earning statements, and testimony from subject matter experts.
If your loved one died from a personal injury, you may have the right to pursue a wrongful death action. Contact the Landau Law Group today for assistance: 866-703-4878.
Establishing Liability for Your Fort Pierce Personal Injury Case
To recover the full value of your damages, we must identify the party or parties responsible for your injuries and establish their liability for your losses.
To establish liability, we must demonstrate the at-fault party had a duty or responsibility to you but failed to uphold their duty and, as a result, you sustained injuries and other damages.
We will document the facts of your claim using information which may include:
Accident reports
Police reports
Witness statements
Safety records
Photos and videos of the accident scene
We may use accident reconstruction and other subject matter experts to support your claim, allowing us to build the strongest, most persuasive case on your behalf.
Complimentary Consultation for Your Personal Injury in Fort Pierce
You do not have to face this challenge alone. The Fort Pierce personal injury lawyers at the Landau Law Group will fight for you and your future.
To answer your questions and help you explore your options for pursuing legal action, we offer a no-cost consultation and case evaluation. Contact us at 866-703-4878 to learn more about how a Fort Pierce personal injury lawyer can help you recover the compensation you deserve.
With over 20 years of combined experience, The Landau Law Group has built its reputation as a service-oriented litigation firm. The Landau Law Group provides representation to both injured accident victims and medical providers in the collection of valid bills that have been improperly denied or reduced by insurance companies under the current Florida No-Fault Statute (also known as the PIP statute).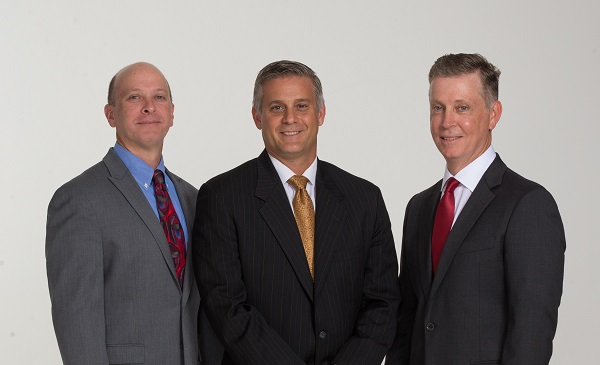 Florida Personal Injury Lawyer