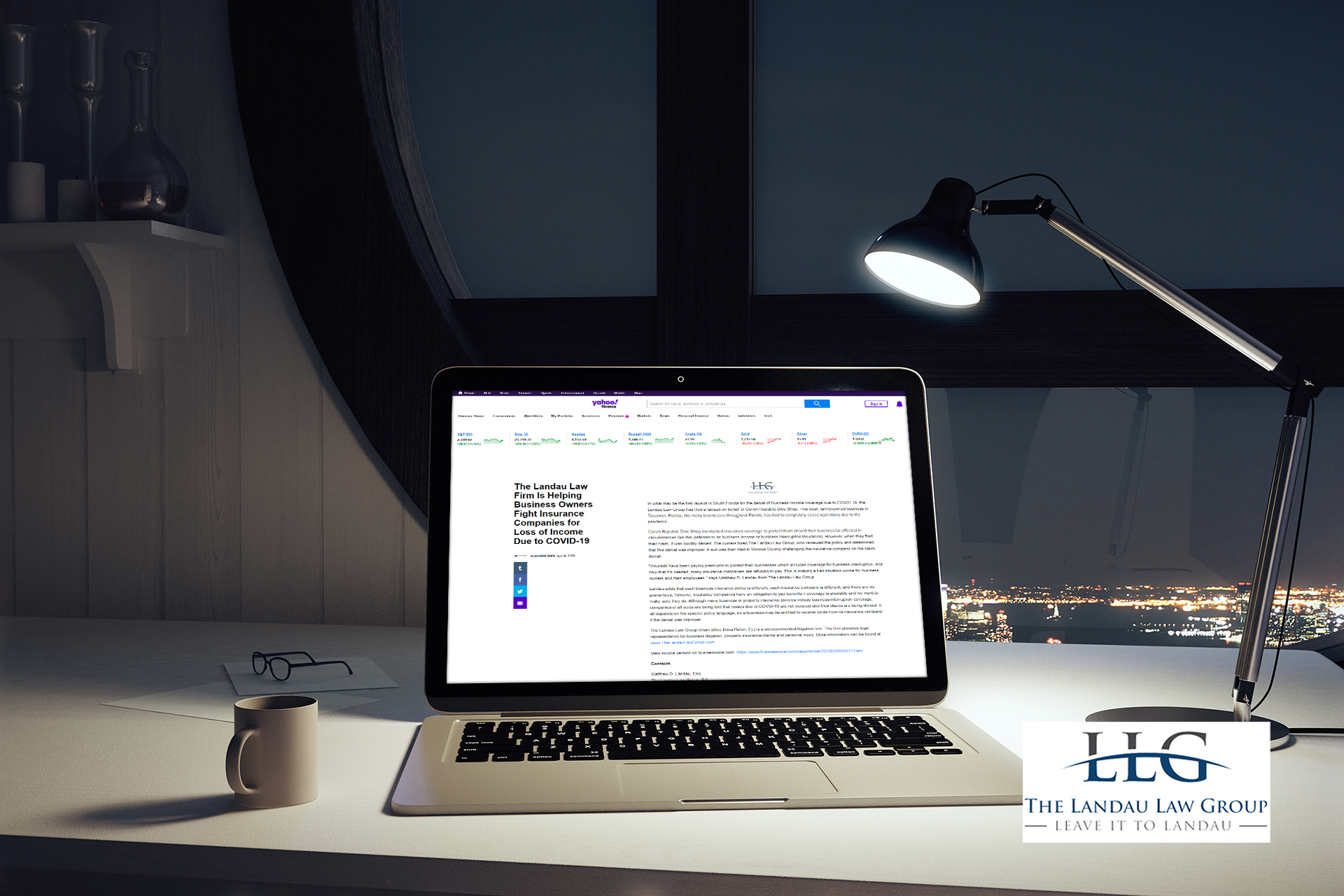 In what may be the first lawsuit in South Florida for the denial of Business Income coverage due to COVID-19, the Landau Law Group has filed a lawsuit on behalf of Conch Republic Dive Shop. This local, family-owned business in Tavernier, Florida, like many businesses throughout Florida, has had to completely cease operations due to the pandemic.
Conch Republic Dive Shop maintained insurance coverage to protect them should their business be affected in circumstances like this (referred to as business income or business interruption insurance). However, when they filed their claim, it was quickly denied. The owners hired The Landau Law Group, who reviewed the policy and determined that this denial was improper. A suit was then filed in Monroe County challenging the insurance company on the claim denial.
"Insureds have been paying premiums to protect their businesses which includes coverage for business interruption, and now that it's needed, many insurance companies are refusing to pay. This is making a bad situation worse for business owners and their employees," says Matthew D. Landau from The Landau Law Group.
Landau adds that each business insurance policy is different, each insurance company is different, and there are no guarantees, however, insurance companies have an obligation to pay benefits if coverage is available and we want to make sure they do. Although many business or property insurance policies include business interruption coverage, companies of all sizes are being told that losses due to COVID-19 are not covered and their claims are being denied. It all depends on the specific policy language, so a business may be entitled to receive funds from its insurance company if the denial was improper.
The Landau Law Group (main office Boca Raton, FL) is a service-oriented litigation firm. The firm provides legal representation for business litigation, property insurance claims and personal injury. More information can be found at www.TheLandauLawGroup.com.
View source version on businesswire.com: https://www.businesswire.com/news/home/20200406005777/en/
Contacts
Matthew D. Landau, Esq.
The Landau Law Group, P.A.
866-703-4878