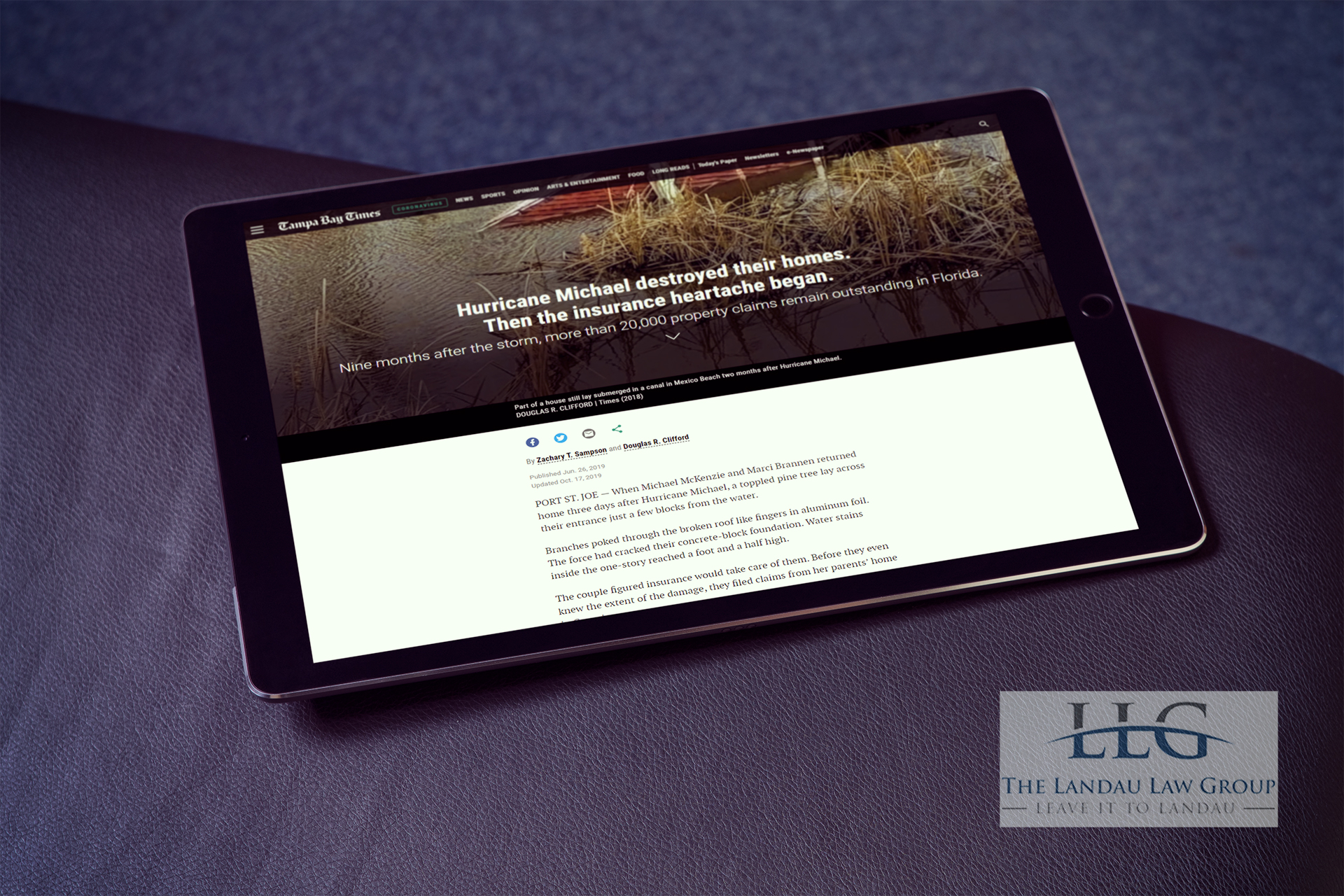 PORT ST. JOE — When Michael McKenzie and Marci Brannen returned home three days after Hurricane Michael, a toppled pine tree lay across their entrance just a few blocks from the water.
Branches poked through the broken roof like fingers in aluminum foil. The force had cracked their concrete-block foundation. Water stains inside the one-story reached a foot and a half high.
The couple figured insurance would take care of them. Before they even knew the extent of the damage, they filed claims from her parents' home in Georgia.
Their wind insurer offered $16,000 for a new metal roof, which would also need repairs to the trusses and framework underneath. That was barely more than they had recently paid for the tin alone.
They hired a public adjuster and later contacted a lawyer to bolster their claims. An independent engineer declared the house structurally unsound, so the couple paid to tear it down.
Read More