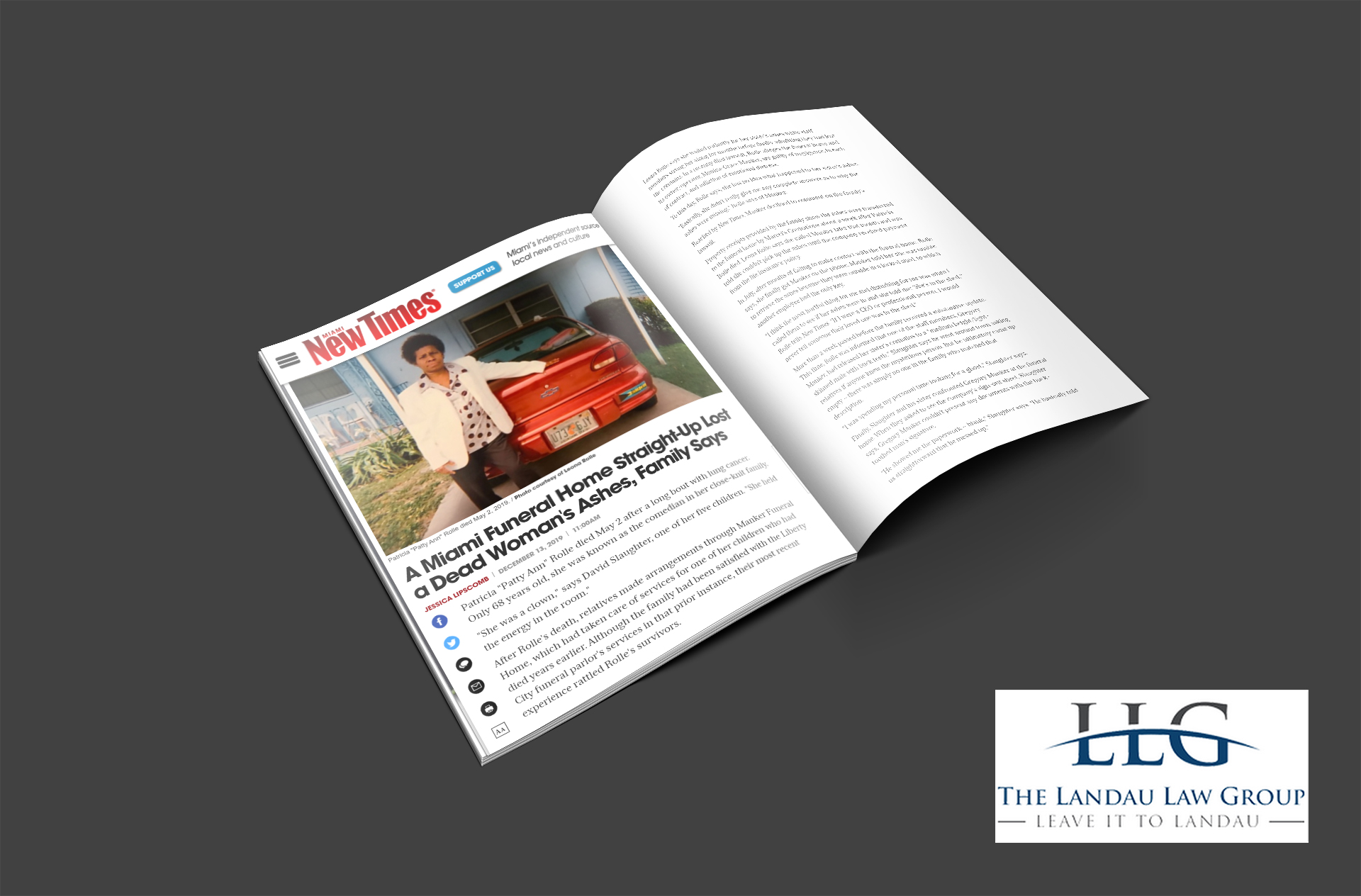 A Miami Funeral Home Straight-Up Lost a Dead Woman's Ashes, Family Says
This article, by Jessica Lipscomb, first appeared in the Miama New Times on December 13th, 2019
Patricia "Patty Ann" Rolle died May 2 after a long bout with lung cancer. Only 68 years old, she was known as the comedian in her close-knit family.
"She was a clown," says David Slaughter, one of her five children. "She held the energy in the room."
After Rolle's death, relatives made arrangements through Manker Funeral Home, which had taken care of services for one of her children who had died years earlier. Although the family had been satisfied with the Liberty City funeral parlor's services in that prior instance, their most recent experience rattled Rolle's survivors.
Leona Rolle says she waited patiently for her sister's ashes while staff members strung her along for months before finally admitting they had lost the cremains.
Read the full article on the Miami New Times